I'm part of Yarra Valley Open Studios again this year
for 2 days only
21 & 22 Oct 10.00am – 5.00pm
I'm really excited to be 1 of 12 local artists opening their studios again, over the weekend of 21 & 22 October.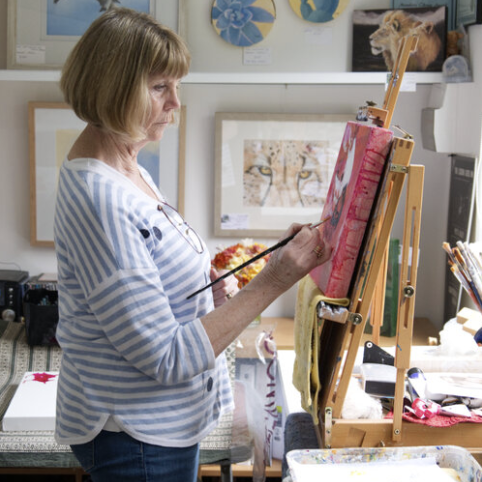 I will be working on this snow leopard painting when you visit, demonstrating with three mediums: Watercolour, Acrylic and Pastel.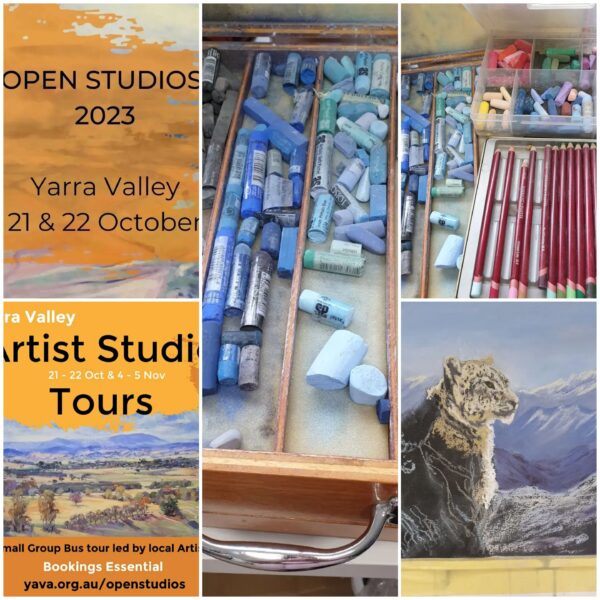 I don't know about you, but I love watching an artist at work as their painting comes to life.
Eco Tea Towels
Have you seen my artwork on eco-printed tea towels?
I wanted to produce a tea towel range featuring my artwork and did my research to ensure the cotton was ethically sourced and that it could all be printed locally.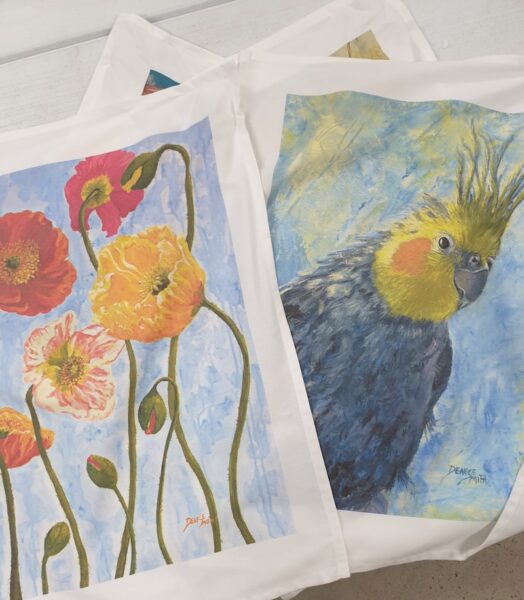 When I found the Organic Print Studio in the foothills of the Dandenong Ranges I was immediately so impressed with everything about them, from their ethos (Susy has been out to India a number of times, so knows the textile company she buys the tea towels from) to the quality – my first order of artwork tea towels has arrived and I'm thrilled that the colours of my paintings look really true and authentic.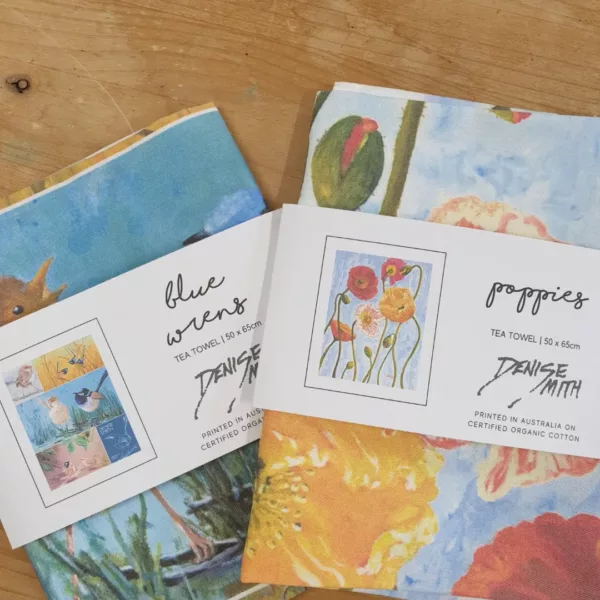 They are flying off the shelves as they make such a great gift, are easy to pack or post and art looks so great displayed this way.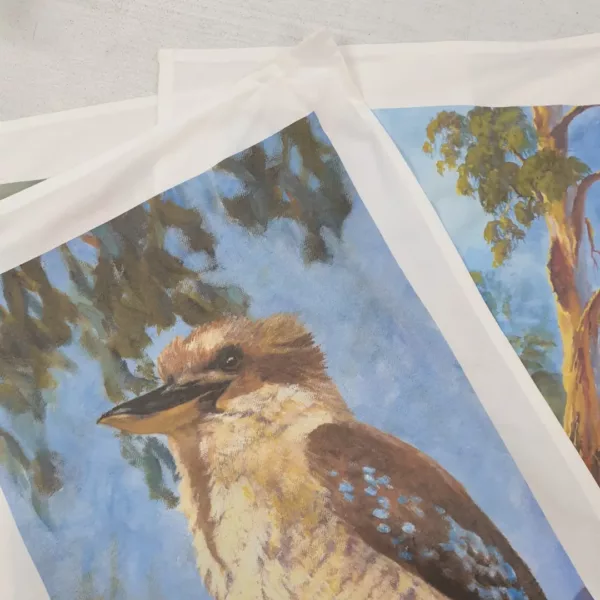 Cushions & Mugs
It's not just tea towels that work well with my art on them – I printed up a range of cushions and also mugs – again, such easy, unique gifts and they are especially popular with people buying for relatives abroad, as they are such a great reminder of the beauty of our native birds and animals.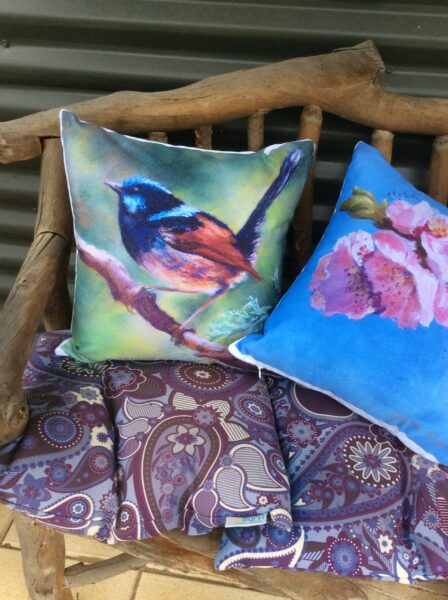 Cards for every occasion
Whether you're getting organised for Christmas or just like to have a stash of beautiful greetings cards in your drawer, you'll find great deals on my cards over the Open Studios weekend, including a 'buy 5 get 1 free' offer.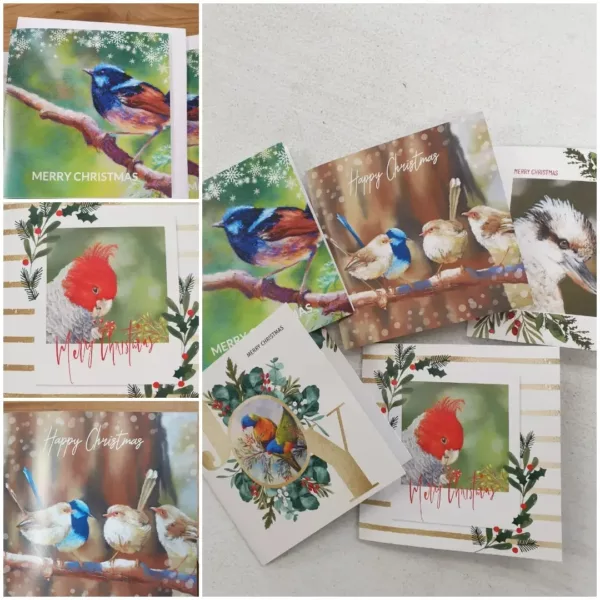 Can't Decide What to buy?
There'll be so much to choose from as I'll have original artworks for sale, including small prints, even my art in jewelry, and it's hard buying art for someone else – there's always a risk you'll get it wrong.  So a gift voucher makes perfect sense, because then your friend/loved one can spend it on exactly what they love.  The voucher can be for any amount too, so you decide how much you want to spend and we can sell them to you at my studio that weekend.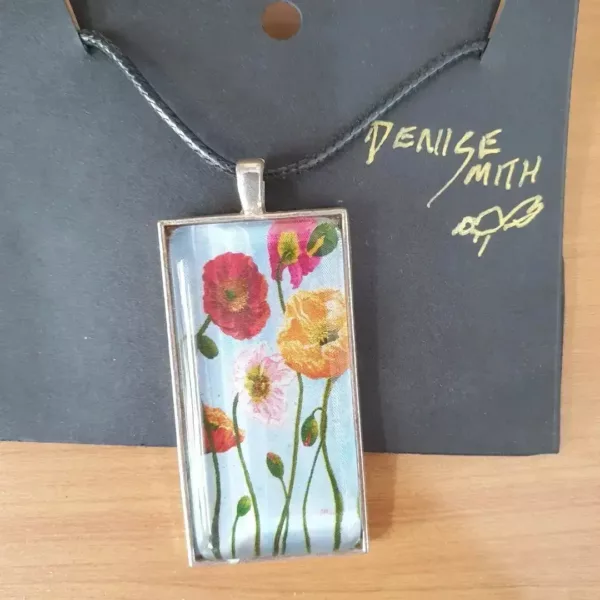 Great yellow dot savings
When you visit, there'll be plenty of arty gifts for you to browse and buy – make sure you look out for paintings with a yellow dot as that indicates a special Open Studios price just available for visitors during that weekend.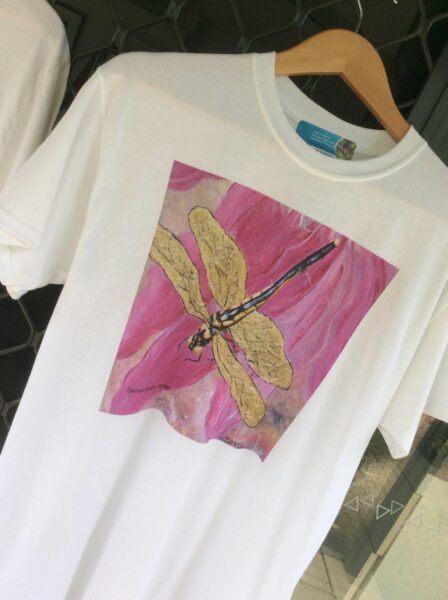 Visit 6 studios on a tour
On the Saturday, you can visit my studio as part of an artist-led tour that will leave at 9.30 sharp from YAVA Gallery at 252a Maroondah Hwy, Healesville.
On the tour, which costs $55, you'll visit Christine Cafarella-Pearce – painting; me – wildlife painting; Laura Windmill – pottery; Ruth Woods – basketry; Cecilia Sharpley – ecoprinting & Agnes Szetey – traditional painting.
To find out more or book – head over to YAVA's website
Let your friends know Open Studios is on
and make a day (or weekend) of it.
No need to make a booking, just pop in anytime between 10 and 5.
Any questions, let me know –
denise@denisesmith.com.au or M: 0408 351 700
And hope to see you at my studio in October. ????
Cheers,
Denise
Wrendale Wildlife Studio : 3 Anderson Rd, Healesville, VIC,  3777