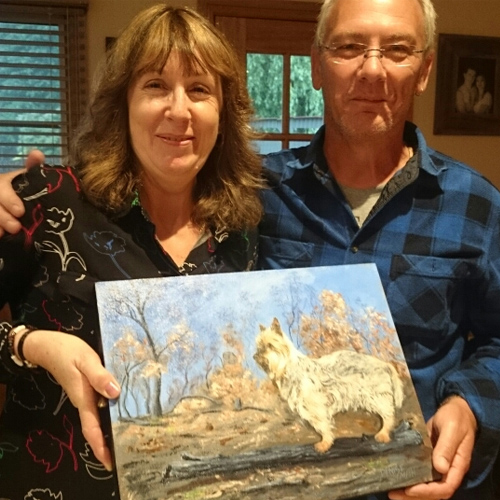 Tammy survived the bushfire – here is her pet portrait
Commission painted for Denise & Glen of Tammy
One of my students commissioned me to paint a pet portrait for very special friends of hers.
I painted their dog Tammy using a photo of her taken in the aftermath of the 2009 Black Saturday bushfires in Chum Creek that had destroyed Denise & Glen's home.  Fortunately, their little dog Tammy survived the fires but has since passed on to doggie heaven.
They were very thrilled with the result of this pet portrait and are hanging it somewhere in their home where Tammy can watch over them!
If you would like to discuss a commission or pet portrait, do get in touch.